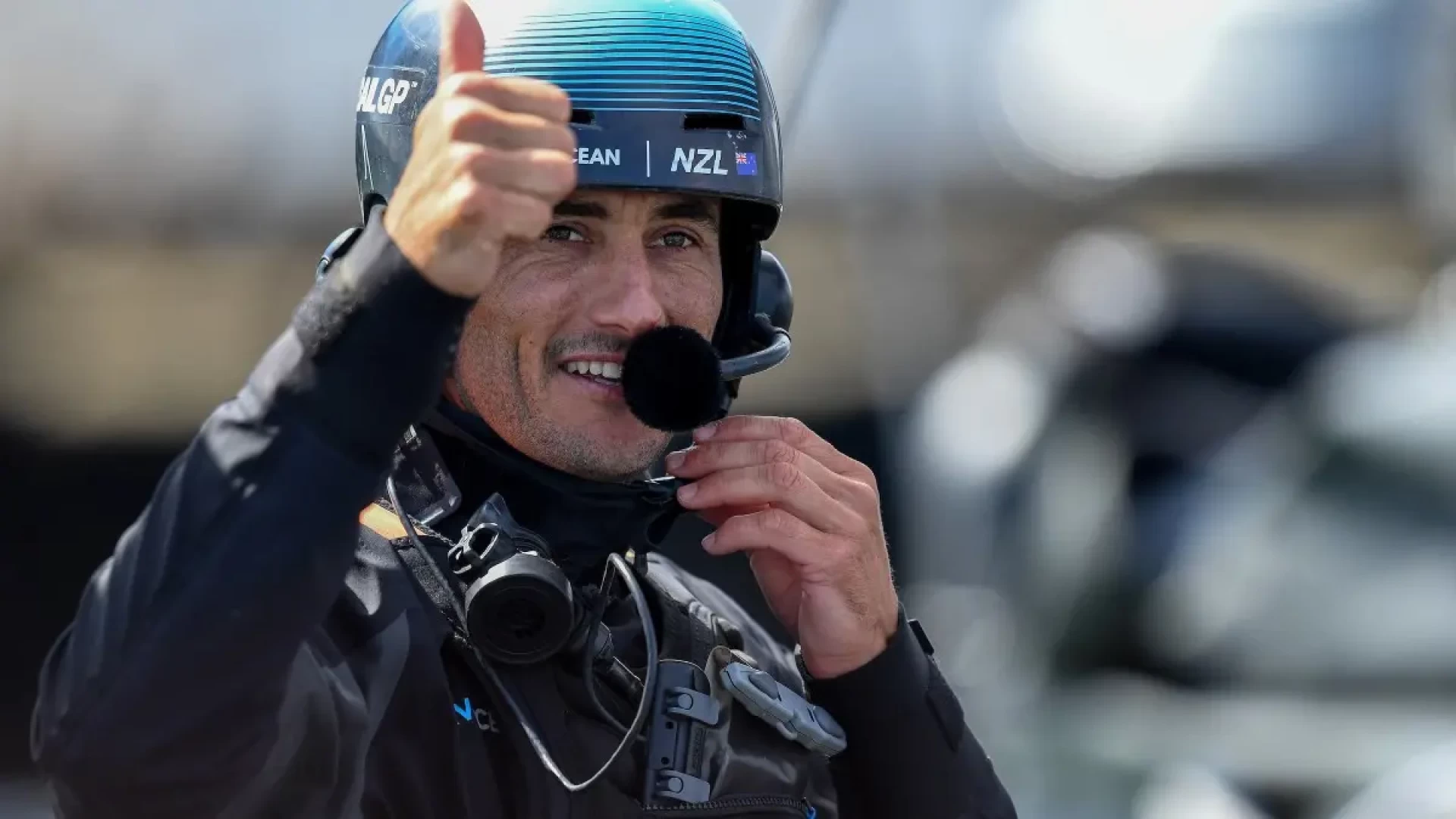 New Zealand SailGp Team Focusing on Strong Finish
New Zealand SailGp Team Focusing on Strong Finish
Taking place on an iconic racecourse between the Golden Gate Bridge and Alcatraz, five races will be contested across Sunday and Monday (NZDT) before the winner-takes-all, season-deciding final race where the overall season champion will be crowned.
Australia and the United States are guaranteed a place in the Grand Final and the chance to win USD $1 million, with the third place in the final likely to go to Nathan Outteridge's Japan team.
New Zealand currently sits in fifth place on the leaderboard and – barring any major catastrophe to the top three boats – can only edge one place higher to finish the season in fourth place.
The teams have been pushing themselves to the limit ahead of racing this week, with two of the three Grand Finalists capsizing on San Francisco Bay during training. Overall leader and reigning champion – Tom Slingsby's Australia team – was the latest F50 to overturn on the bay last night. It followed a dramatic capsize by the U.S. team earlier in the week, as driver Jimmy Spithill aims to claim his first SailGP title.
The New Zealand SailGP Team impressed during today's practice races, and wing trimmer Blair Tuke is taking plenty of confidence into the main event tomorrow.
"Practice racing was great today, there's nothing like going around the racetrack with the Golden Gate Bridge as the backdrop," Tuke said.
"It's been a really good week training here in San Francisco but to put the boat into race mode and prepare for it like we will tomorrow was great. We did some things well and we've got a few areas we need to tidy up but all-in-all I'm happy with where the team is at."
New Zealand has had a solid week of training in the build up to race day, with the team reaping the rewards of onboarding Ray Davies as the coach for this event as he joins for Season 3.
Tuke said: "These six days of training have been really important for us as a team, both for this weekend but also as we look ahead to Season 3. SailGP Season 2 has been a bit up and down for us and we've always felt like we've been on the back foot trying to learn as fast as we can but this week has been the first time we've really been able to get into the groove. We've taken some big steps forward and we're looking forward to the weekend."
New Zealand fans will have every opportunity to immerse themselves in the scintillating Season 2 Grand Final, with SailGP joining forces with Sky TV and NZME to bring the racing to even more Kiwis.
Kicking off at 10am on March 27 and 28 (NZDT), Kiwis can tune into Sky Sport NZ or free-to-air on nzherald.co.nz/sailgp, where all the gripping race action will be broadcast live.
"We're stoked there's a lot Kiwi support here in San Francisco but to have the racing on at a favourable time for Kiwis in New Zealand is awesome," Tuke said.
"Streaming free-to-air on the New Zealand Herald as well as on Sky Sport NZ is awesome for us so we're really hoping that Kiwis can tune in and watch it, it's going to be an epic event."